ABOUT US

USING TECHNOLOGY TO MOVE YOUR BUSINESS FORWARD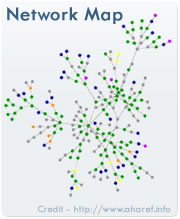 At Rand Solutions, we know you have a business to run. Your core competencies are in areas other than technology. Although you rely on technology to give you an edge within your field, your primary focus is not technology management or implementation. As a result, you look to obtain specialized expertise from an outside source. Rand Solutions makes those technical resources available when you need them, and frees you to run your business. We make it our business to anticipate how industry changes and fluctuations will affect your technology needs.

WE LOVE THIS STUFF
Rand Solutions works, lives and breathes information technology. We continually evaluate the best and latest solutions. We will review your IT structure and determine appropriate design changes to improve performance by asking you effective questions, managing efficient teams and creating an IT environment that embraces change.

SOLID NETWORKS BUILD FROM GOOD RELATIONSHIPS
For those clients who have chosen to staff their own IT departments, we complement that team. A typical strategy for a client on a limited IT budget is to staff only the positions most regularly needed. An example of this would be network administration. However, a Network Administrator may not be adequate for higher-level technology planning. In these situations, we draw from our large pool of resources and provide the high-end staff for as long as it is required. Along the same line, employing internal specialists on routers and switches is costly, but also unnecessary, if you only need that capability occasionally. Rand Solutions provides product specific support, strategic planning, IT resource management, and IT outsourcing.